How to Participate & Support Sarina Landcare Catchment Management Association
SLCMA delivers a variety of projects and events throughout the year that provides landholders, volunteers and community members to be involved and participate in.
Follow us on Facebook
Find out what is happening by joining our facebook page.
Recording koala sightings within our region
The Koala Working Group supports the recording of koala sightings within the region, to improve our knowledge of local koala populations and the habitats they utilise. We are doing this through the Koala Mapping Mackay & Whitsunday areas Project initiated by Fauna Rescue Whitsundays Association Inc. in 2013.
Containers for Change.
Many of our members donate the money they receive from participating in the Containers for Change program. Our ID No. C10002138. So next time you cash in those bottles & cans, nominate SLCMA as the recipient of the cash by using our ID number. All funds donated in this way are utilised to support Landcare activities in the Sarina Catchment.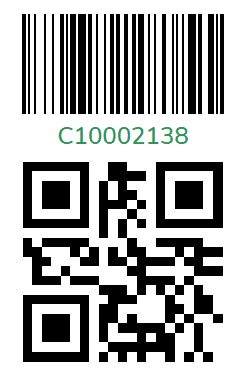 Become a volunteer
SLCMA welcomes volunteers to our organisation. We have a wide variety of volunteering opportunities. If you have administrative skills, social media skills, are interested in documenting our organisation's history or just want to propagate & plant native plants, please consider volunteering for Sarina Catchment Landcare. You will need to complete the volunteer registration form & undertake a safety induction before commencing volunteering at the nursery. Click on the link below for more information.
Become a Member
A membership with SLCMA has many rewards:
Monthly Newsletter, meeting minutes, progress and project reports
Up to 10 Australian native plants a year
A vote on issues in your catchment
Invitations to Natural Resource Management bus tours, field days and workshops
Easy access to Natural Resource Management information and extension
To find our more about becoming a member today, click the link below
Nominate for the Management Committee
If you are a member you can nominate for a position on the Management Committee prior to our Annual General Meeting. Contact the Coordinator- email: coordinator@sarinalandcare.org.au
Become Involved at the SLCMA Community Nursery
SLCMA runs volunteer mornings at the Community Nursery on Wednesday mornings commencing at 9am & ending around 12 noon. The Community Nursery is located on Cemetery Road, Sarina. Activities include native plant seed processing, storing, propagation, tubing-up and nursery maintenance tasks. New Volunteers receive a workplace safety induction and participants receive ongoing support from our staff in undertaking the tasks involved in native plant tube stock production. We also provide the required materials & equipment and morning tea. We endeavour to provide an alternative activity to the nursery work each month. These activities may involve visits to various local revegetation sites for maintenance or seed collecting, or just visiting sites of regional botanical significance and interest. These alternate activities are advertised in our monthly newsletter & on our facebook page.
Buy your native plants from the Community Nursery
SLCMA runs a native plant nursery where our volunteers & staff produce local native plants for use in revegetation projects, as well as being available for sale to the general public. The Nursery is open to the public most days (by appointment preferred). The Community Nursery is located on Cemetery Road, Sarina (3rd driveway on the right). Plant sales at the nursery are cash only; electronic payments for larger orders can be arranged by contacting the Admin Officer in advance on 4956 1388.
Engage SLCMA to undertake land management services on a fee for service basis:
SLCMA offers a range of services for a fee for service basis. Services include: Sustainable Land Management advice, including Land Management Plans; Environmental Weed Control & Native plant supply. Our members can also hire our weed control equipment subject to availability.